Record sales during a seasonal downturn
This was a particularly exciting brief to work on. We were tasked with bringing in sales during the winter months. The client had tried radio advertising the previous year and failed to make a return on investment. We made a return on marketing spend of £85 for every £1 spent.
The brief
Landford Stone briefed Landon Marketing and Design to lift sales during winter – a notoriously quiet time of year in their industry, as people put home projects on hold until the following Spring.
Consumer behaviour was also changing. There was a growing trend of people managing their own home renovation projects and less reliance on kitchen companies. Landford Stone found that many consumers were looking for a direct supplier and installer, not organised through kitchen companies. This presented the perfect opportunity for us to deliver a marketing campaign that would speak directly to consumers.
Other marketing channels had not been effective for the client during previous years.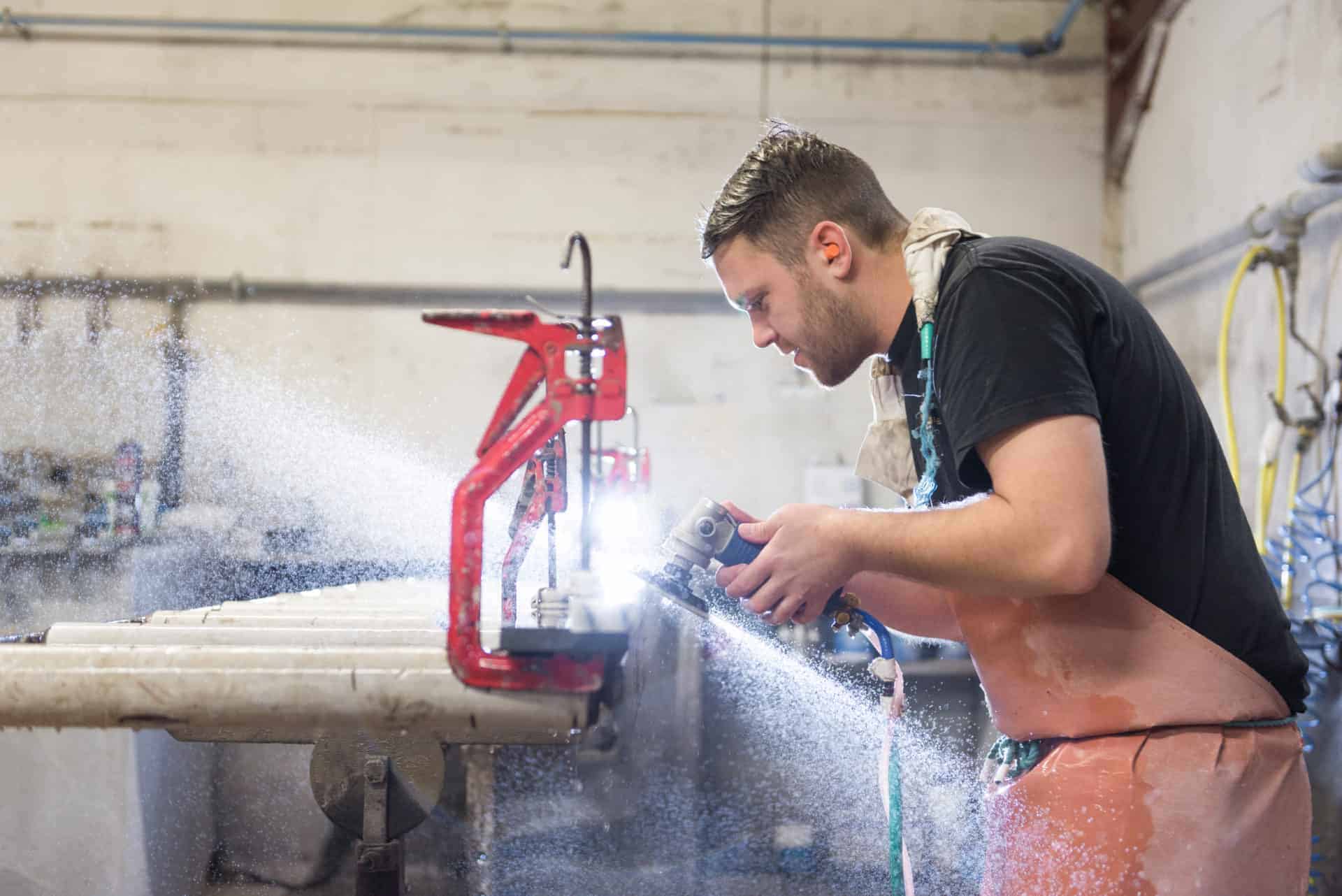 On less than half the budget of the client's previous year's radio advertising campaign, we delivered a gross profit of 85x our marketing spend during January-March inclusive.
The number of website visitors exceeded any other time in the calendar year.
Exclusive access to sale materials were used as an incentive to encourage footfall. Visitors to the showroom and yard significantly increased vs the typical footfall for that time of year and circa 40 groups of prospective customers attended our two carefully planned open days.
85x
Return on marketing spend
34%
Sales uplift vs previous year
40
Groups of open day attendees
"I think your work is brilliant. I am so impressed with what you have created. Well done all of you"
Molly Fisher, Landford Stone director
Marketing and design work
Campaign planning, creative approach and key messages
Social ads targeted by interest and retargeted to previous web visitors
Website banners, signup forms and popup
Google Ads targeting a wealthier demographic
Email marketing to database and resent to non-opens
Landing page design and build
In-store material
Social media management
Your next steps
View our work or get in touch
Our team

Find out more about the brilliant team behind this work and how we can help your business.
Get your marketing going

Get in touch, we'd love to hear about your project and how we can bring it to life.