Supporting the arts
Over the four years of working with Salisbury International Arts Festival, we have driven an additional 6.7k unique website traffic and increased visitor click through and ROI year on year.
With over 1 million people having enjoyed its spectacular performances over the years, the Salisbury International Arts Festival is a much-anticipated event that delivers for every taste. In a month-long summer festival, the Cathedral city welcomes a wealth of performances, including music, dance, film and literary events.
Landon Marketing and Design has been working with the festival since 2014, delivering digital marketing campaigns that increase awareness and drive measurable growth in ticket sales.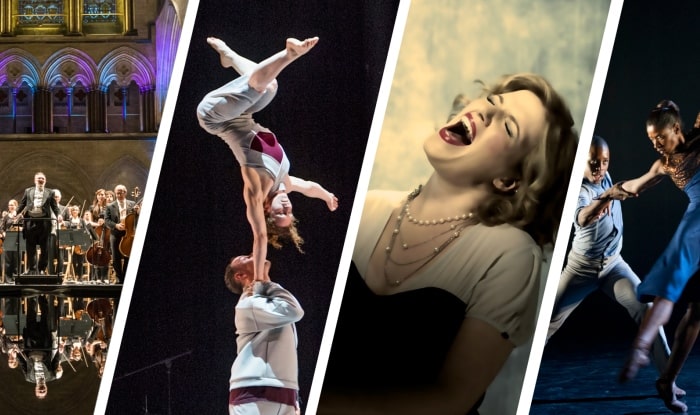 2017
In 2017, the festival saw 53,000 people attend its array of shows and events, including 43 sell-outs. As a marketing agency we delivered an integrated digital campaign across paid search, display advertising and social media that resulted in another incredible year of ticket sales and worked alongside traditional channels to amplify local engagement.
2019
In 2019, we successfully applied Google Ad grant funding to the campaign, using the available media budget at no cost to the client. This resulted in over 1800 clicks thru to the website during a four-week campaign, an average Google position of first for search terms such as 'things to do in Salisbury', and over 80 group ticket sales.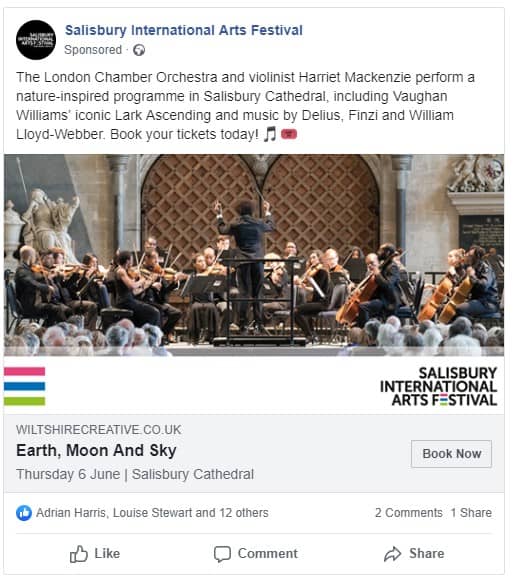 1800
Website clicks from Google on a modest budget
1500
Website clicks from targeted social media ads
81
Group ticket sales in four weeks
"Our sales ended up at 106.6% of our target, which was a huge success for us, and our online bookings were well up on last year."
Lyndsey Harvey, Marketing Manager