Want to find out how your website is doing compared to others in the industry?
You can, and it's super quick once you know how. It's called Benchmarking and is readily available in your existing Google analytics.
The Google benchmarking report can show you how your site performs against similar websites in your industry.
By selecting the relevant industry and daily traffic, you can get a clear idea of where you fit in compared to others.
To access benchmarking, you do have to agree to participate and share your (anonymised) data with Google, and this feeds into the overall results.
What are the benefits of benchmarking reports?
1. Track changes in the wider market
Get an insight into how are other businesses are attracting their online visitors, and whether there are changes in customer behaviours when interreacting with certain channels and sites. By looking through this data you can get actionable insights that will help you prioritise your marketing channels.
2. See where you fit in
Benchmarking allows you to see how you perform against others, which isn't always easy to find out. Again, by looking at the breakdowns, whether it be by channel, or by user behaviours such as bounce rate or time on site, you can really begin to paint a picture to help guide your own decisions.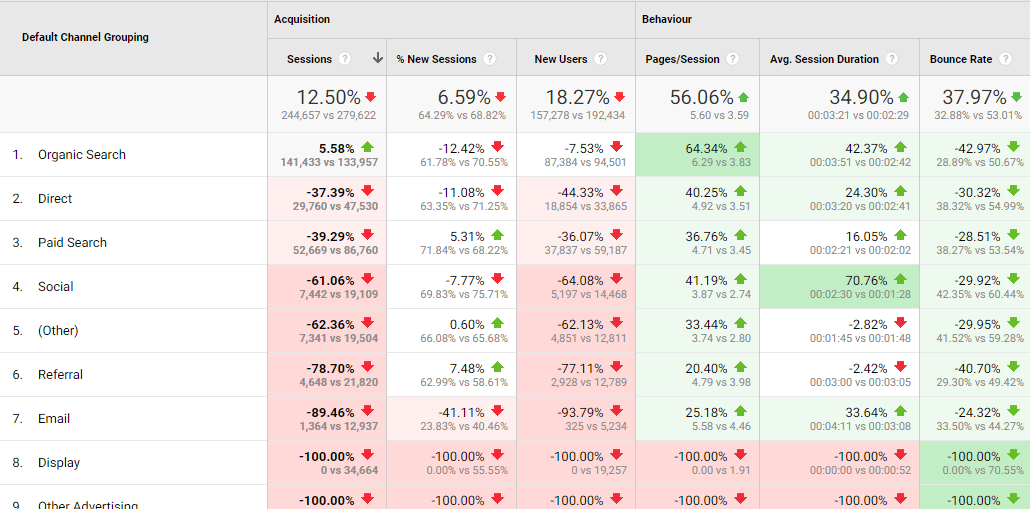 3. Competitive insight
Google anonymises all data, so you don't actually know specific companies who are part of the results. TIP: Take a look at acquisition by channel, as this can give you a good idea of how others spread their marketing investment. You may find that there are others out there using a channel that you hadn't considered.
4. Get percentage scores as well as just raw numbers
Raw numbers only tell half the story, website benchmarking can also provide a percentage reflection of results. Use percentages to identify areas for improvement, it may be in bounce rate, it could be the engagement you get from your social traffic. You may not be able to compete with the biggest players with seven-figure media budgets, but you can aim to make what you do have work the hardest it can and result in higher conversions.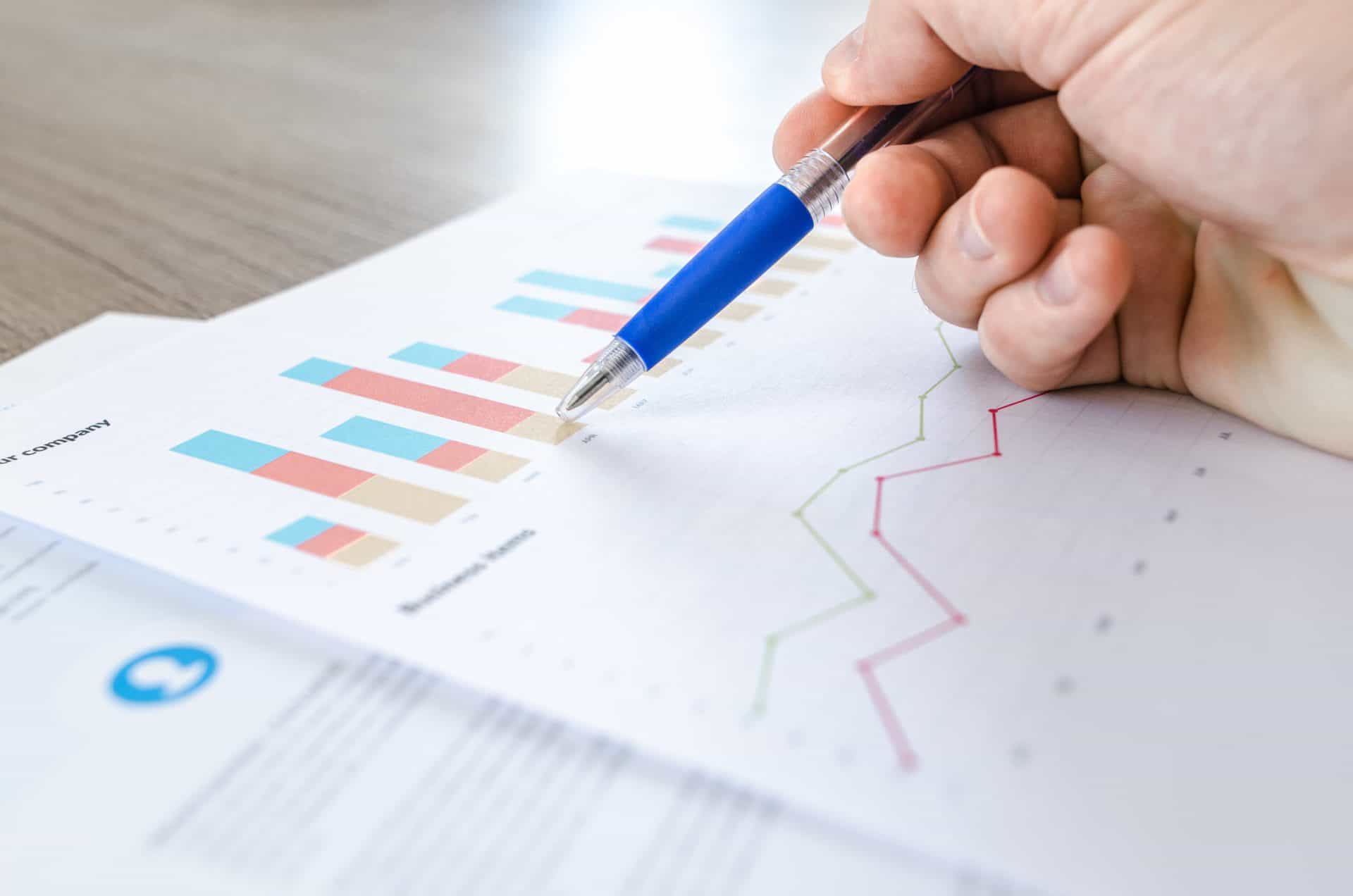 In Summary
Although there are two ends of the spectrum when it comes to looking at your benchmark report, the reality is that most businesses will fit in somewhere between the two depending on how actively they have been investing in good digital marketing.
1. You're not performing as well as you could be, or others are doing in the industry. However, you're now better equipped to build a strategy to improve, and you'll always have sight of what you where you want to be.
2. The better of the two scenarios on the face of it, you're actually doing a lot better than lots of others. Take encouragement that what you're doing, at least in some areas, is working where many others are failing. This is a great opportunity to review your strategy, channels and objectives for your website and begin to make informed improvements to improve key areas of the online experience.
This article talks about things that we think about and pro-actively do for clients across many industries. If you liked what you read, give this article a like, share or get in touch to find out how we work and how we could help you achieve your digital marketing goals.