Emails that stand out from the crowd
For every £1 invested in email marketing, you will receive an average £38 in return.
Emails are a highly targeted and cost effective channel to stay in touch with your current customers, or to attract new customers.
For current customers, email marketing can increase brand loyalty and resonance.
It is an important communication channel for announcing new services/products, driving web traffic or simply reminding your customers of what you offer.
Email marketing is extremely popular and inboxes can be inundated with emails, each competing for attention. To stand out from the crowd, emails should be as relevant as possible. People are increasingly protective and selective about who communicates with them, so email marketing needs to be done right.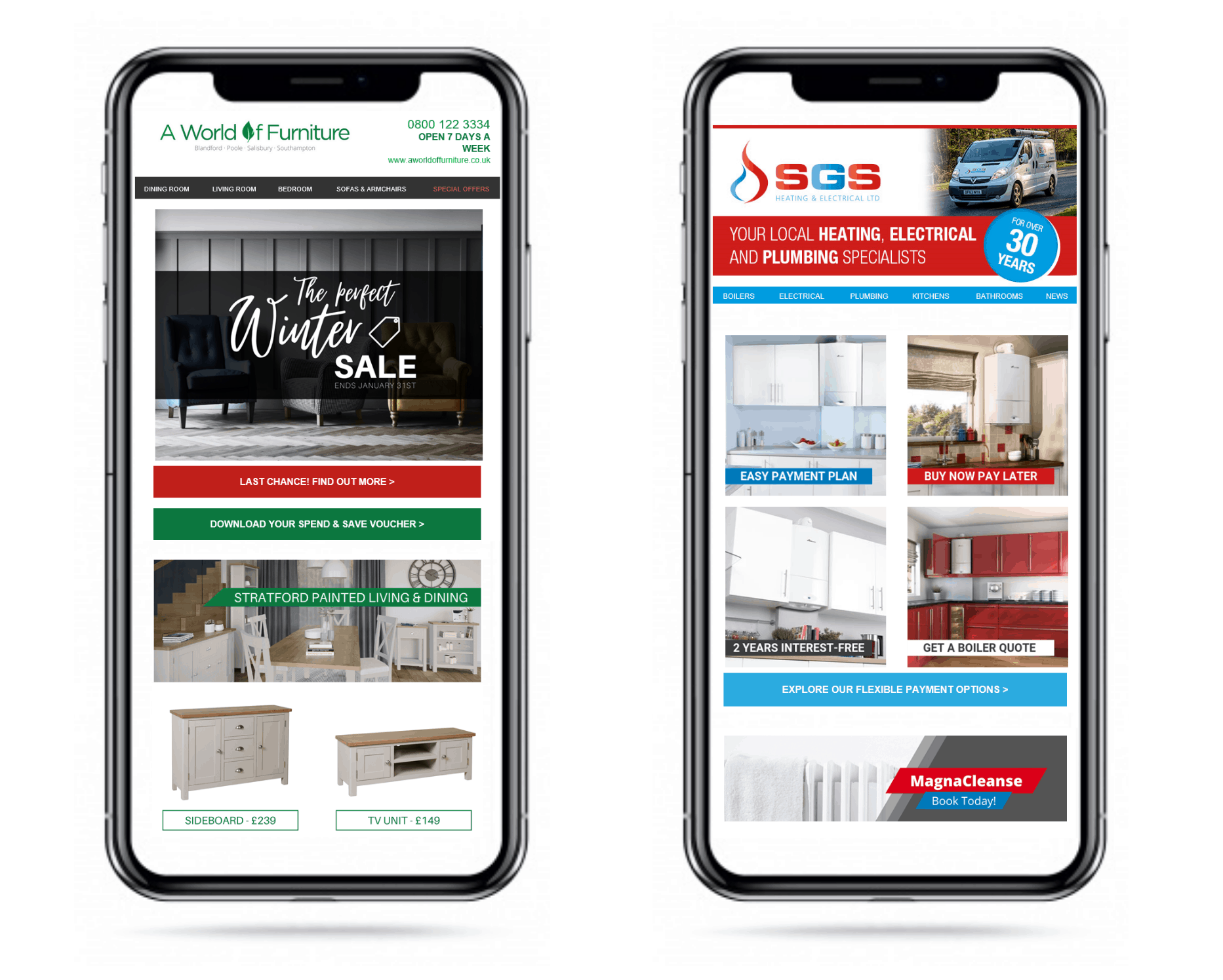 Our recipe for success means that all of our clients' email campaigns have exceeded industry benchmarks for open rates and deliver a strong return on investment.
We design eye-catching email marketing campaigns, with powerful and personalised content, segmented for specific audience groups.
Split testing
We use an email management system to track open rate, open speed and click thru rate. We regularly split-test email campaigns to better understand variables such as optimal time of day, day of week, headline content, and more. This is all reported back to our clients, and the knowledge is applied to future campaigns.

Segmentation
Everyone added to an email list can be tagged based on their behaviours, allowing us to segment and send tailored campaigns, and improve response rates significantly.
Email automation
Automating emails not only saves you valuable time, but creates a ready-made communication funnel that can be triggered based on any number of customer actions. For example, they may have clicked a specific link in your previous email, completed a particular form on your website or applied for a discount code for their next purchase. Any number of actions can be used to trigger an automated email or email chain of tailored content.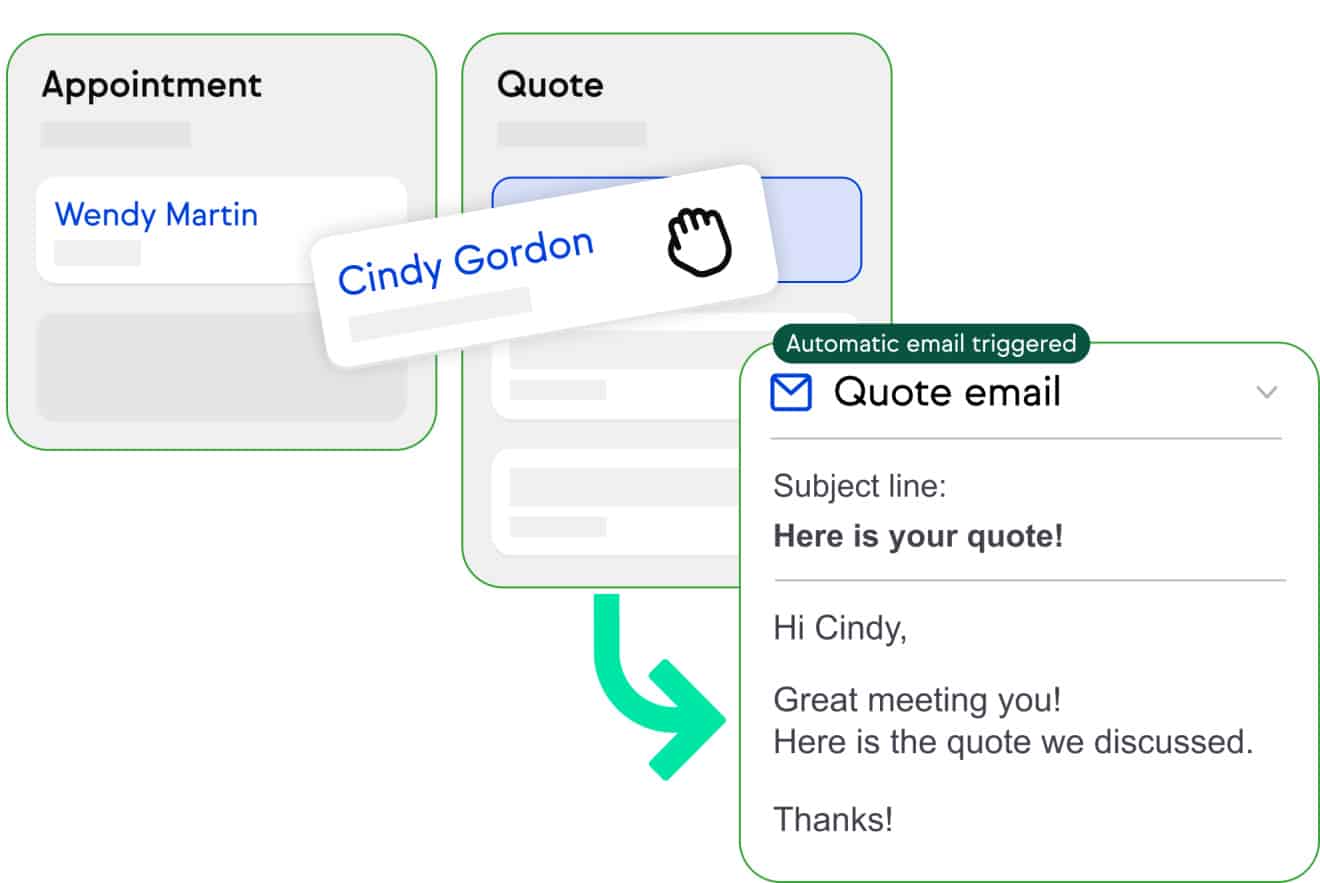 Building your email list
Keeping your email list up-to-date with current customers is a minimum. Building a list of prospective customers is invaluable.
For many of our clients, we have setup list-building marketing methods that ensure a steady stream of highly targeted prospects are added to the database every month at no extra cost. This is a ready-made pipeline for new business. It's extremely low cost, it's relevant and it's powerful.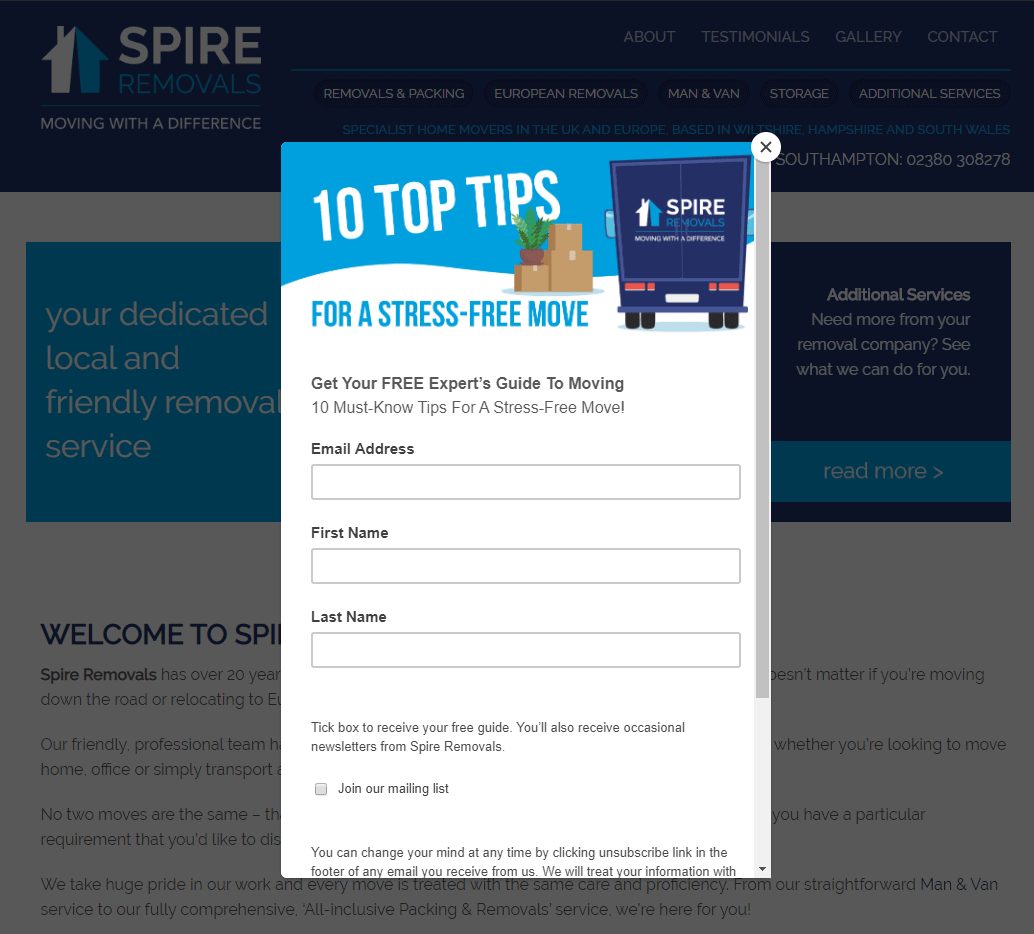 Emails as part of the marketing mix
By using email marketing as a core part of the marketing mix, we can increase the effectiveness of other channels.
Adding prominent sign-up forms and incentives to join a mailing list, to a website, ensures that any visitors to your website that you've worked hard to get, won't leave without you having at least made the effort to communicate with again.
Many consumers won't make a purchase decision at the first time of asking. Or you may not offer the product or service that they're looking for. You've spent time, effort and money in getting people to your website, so by getting their contact details, you're creating an opportunity to talk to them again. And it may be that the next time they hear from you, they are ready to make a purchase. Or you do have the exact product or service they want.
Email addresses can also be used to integrate with social advertising, allowing you to get your message in front of the same person in multiple channels.
GDPR compliance
All our email marketing is done in strict accordance with the GDPR guidelines, as set by the Information Commissioner's Office.
With a thorough understanding of what is and isn't compliant, we can ensure that opportunities to communicate with your current and prospective customers are not being missed, whether it be B2C or B2B.
Your next steps
View our work or get in touch
Our work

Take a look at some of our email projects. From branded template designs to automated email marketing, we've done it all.
Start your email project

Discuss your email project with one of our team. We promise to produce exciting, fresh and innovative work that proudly represents your business.